Diver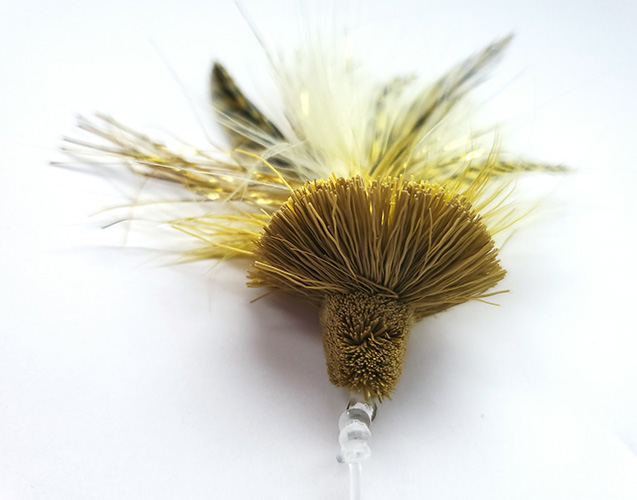 Diver OliveOil shown with attached clear line.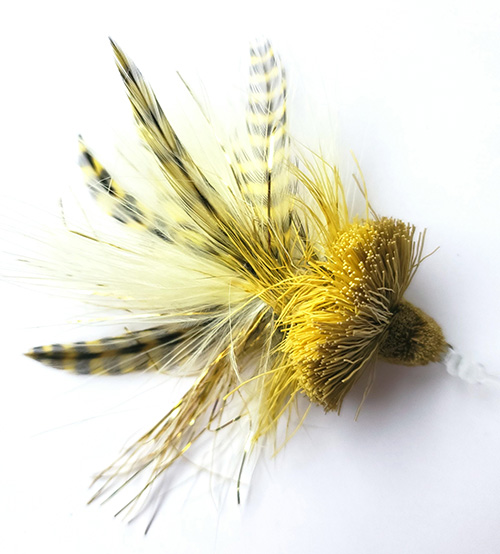 This little bug lives deep in the forest which accounts for its various shades of green. It is also at home peeking out from behind potted plants and under couches and chairs.

$13.99
Light and Fluffy
Bass Fly
Head and collar: deer hair shaped and trimmed
Wing: soft marabou feathers, mylar strands and striped hackle feathers.
fly approx. 3" long
line approx. 40" long
clear acrylic rod handle approx. 18" long