FlingerFluffs are more colorful and varied for Spring. Now mixing in different colors and different types of feathers for your curious cat.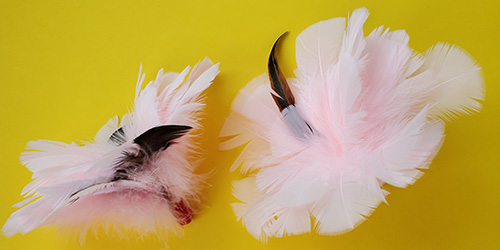 Make your own custom interactive cat toys with our classic rods. Now made easy!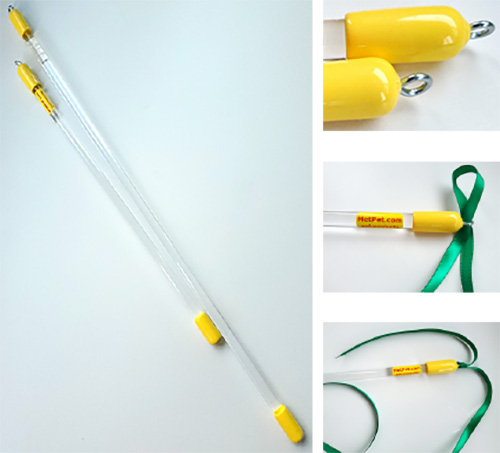 A mix of things cats love.
PaperFluffs
puts them in a handy little package.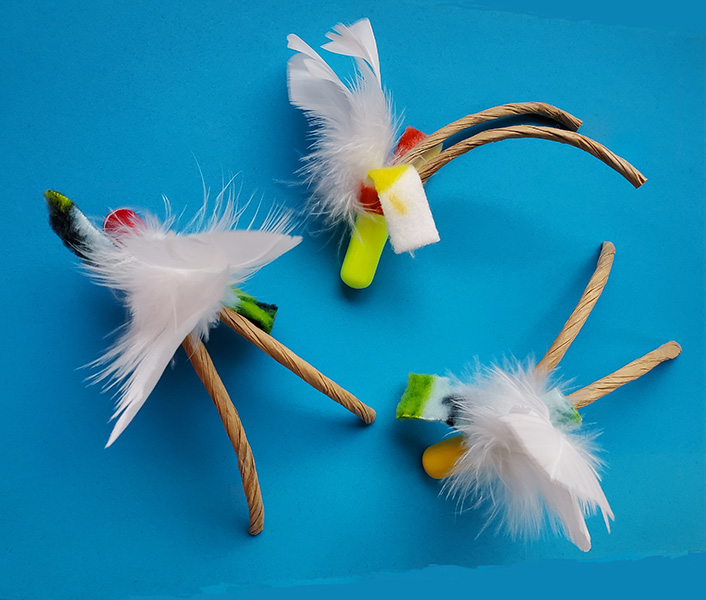 The mossy, woodsy, gentle
Diver OliveOil FlyToy
for lucky cats.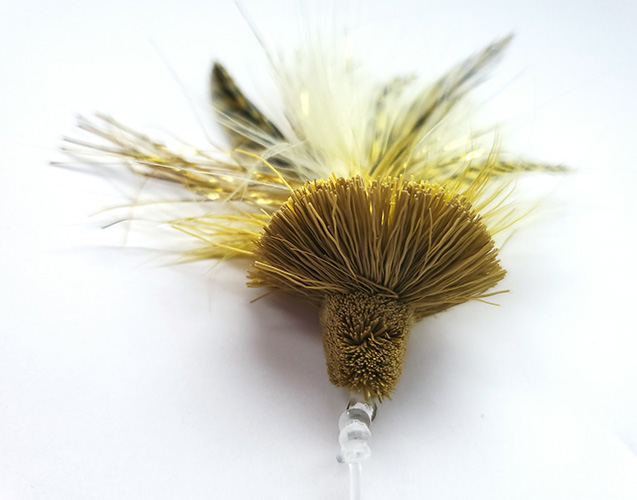 Available in a variety of colors, textures, materials to entice even the most jaded kitty. The Mouse Natural is a good place to start with FlyToys.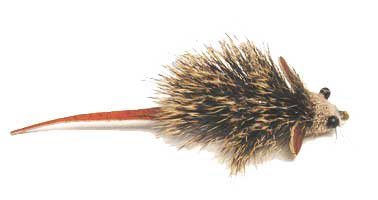 Now all 7 colors of WalkingJackets come in both
Soft Sided
and
Cushioned
in both Standard and Large sizes. Need some more information? See the
instructions
. Order your WalkingJacket today and enjoy the change of seasons. Wet weather brings out next smells, new textures, next sensations to enjoy.
"I purchased one of these in April for my 4 cats and it took only a couple of days for them to ASK to be put into it to go outside!"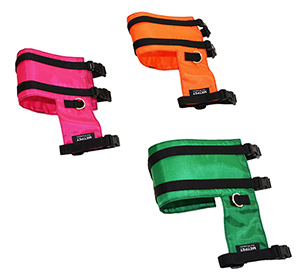 Every cat should have a Spider in the toy box. It hits all the right notes: fat cord, bunches of ribbon, little bell. Also available in black cord.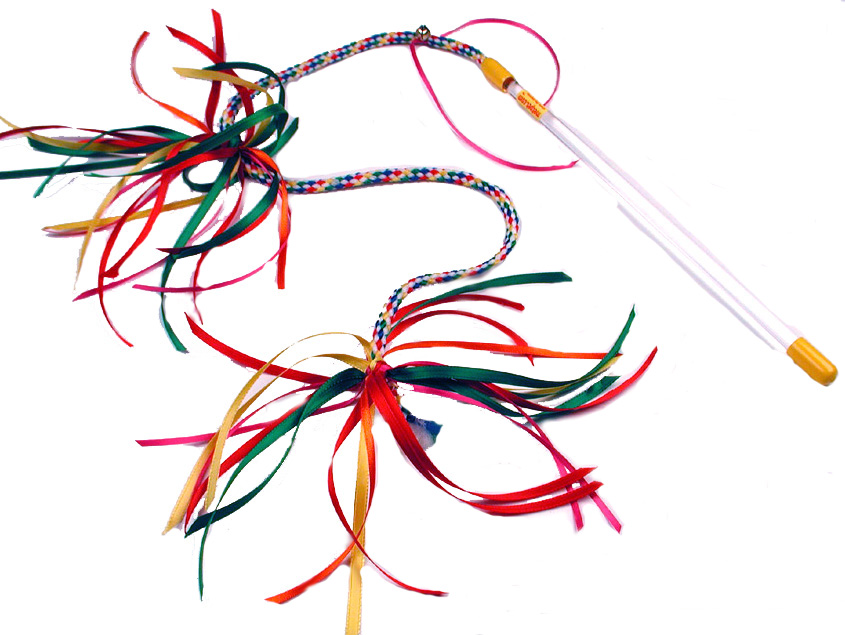 Exercise yourself and your cat. Our extra, extra long toys are long enough to hold while walking around the house or yard.
After a long absence, the BugFruit is back in stock. Stock up now.