WalkingJacket Cushioned
Patented Cat Harness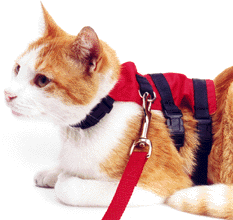 Please note, leash is not included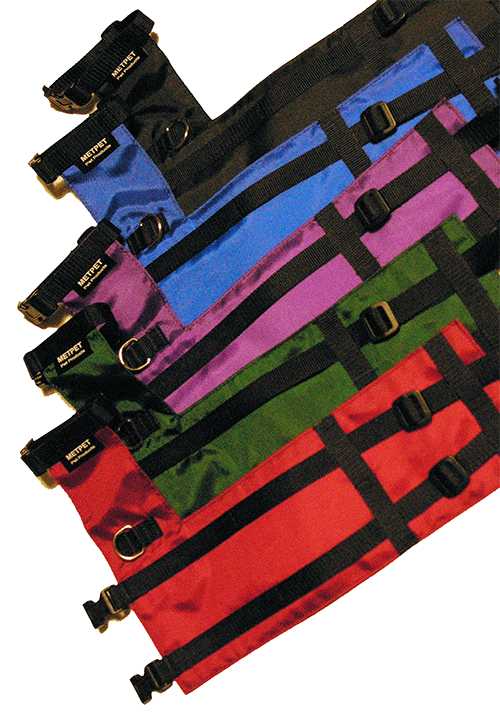 Black, Blue, Purple, Forest Green, Red
$22.99
Item #20028-20038
Standard Size
Collar: 8"-11" Girth: 12"-18"
Large Size
Collar: 9"-13 Girth: 15"-25"
HAVE YOU WALKED YOUR CAT TODAY?

The Cushioned style has an internal layer that provides more rigidity, like a wide belt, to the WalkingJacket. It is slightly heavier and more supportive than our classic
SoftSided
WalkingJacket. The stiffer layer helps to keep the girth straps separated and resist bunching. The Cushioned style is on your left in the photograph.