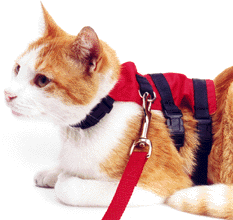 Please note, leash is not included but any standard dog leash will do. We suggest a 5/8" x 6' nylon leash to start.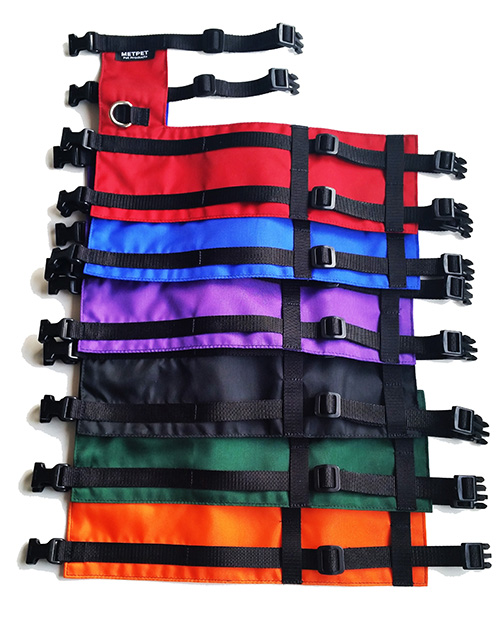 Standard size in rich, beautiful colors.
Red - Blue - Purple - Black
Forest Green - International Orange. Forest Green is
only available in the Standard Size.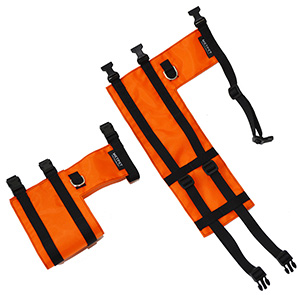 Standard and large sizes are the same except for the length of the straps that buckle around the neck and girth. The unbuckled WalkingJacket is the large size. All 3 straps are adjustable and feature comfortable contoured snap buckles.