JustRods Clear 18" and 12"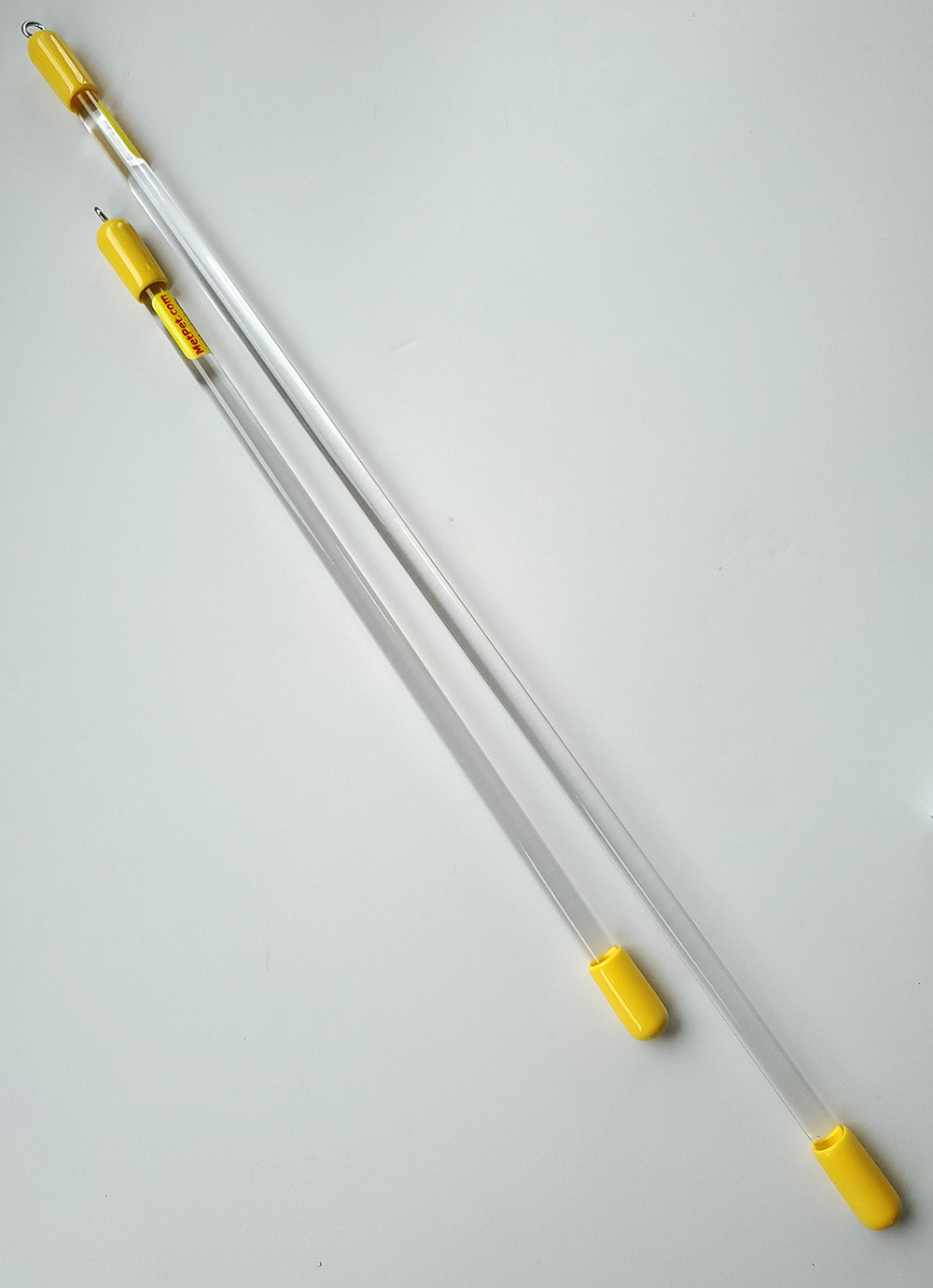 JustRods shown here in 18" and 12" lengths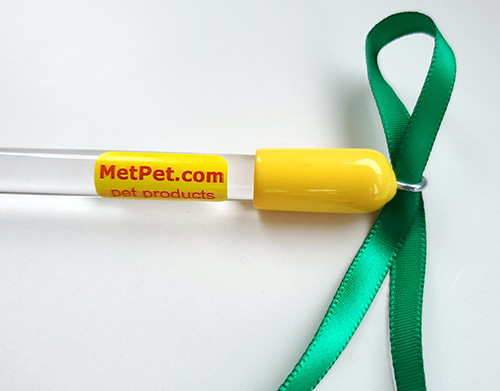 Fold the ribbon, string or whatever you like and push and pull the folded end through the metal ring.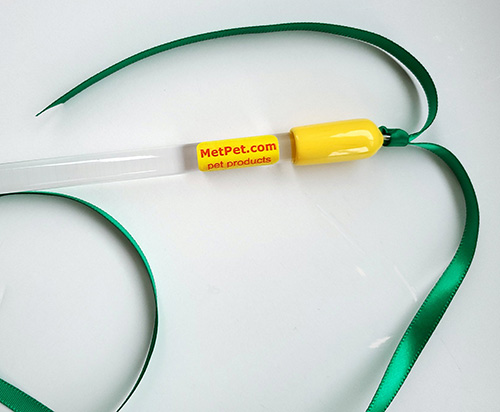 Pull the free ends through the loop and pull tightly.
$7.99 to $6.99
Items #20200-20201
Make your own toys with JustRods rod plus loop
With JustRods you can make use of strings and lace and things your cat likes to play with. JustRods are made from the same beautiful, clear, solid acrylic rod we use in our Rod&Line toys. Now you can reuse the rod again and again.
JustRods have a small metal ring attached to one end. Thread a length of ribbon, or whatever you like, through the ring as shown in the photo, thread the ends of the ribbon through the loop you just made and pull tightly to secure.
Experiment with everything because you never know how your cat's tastes will change over time. We include one 'end' to get your started. It may be a length of cord or raffia or ribbon. Look in the future for collections of ends.