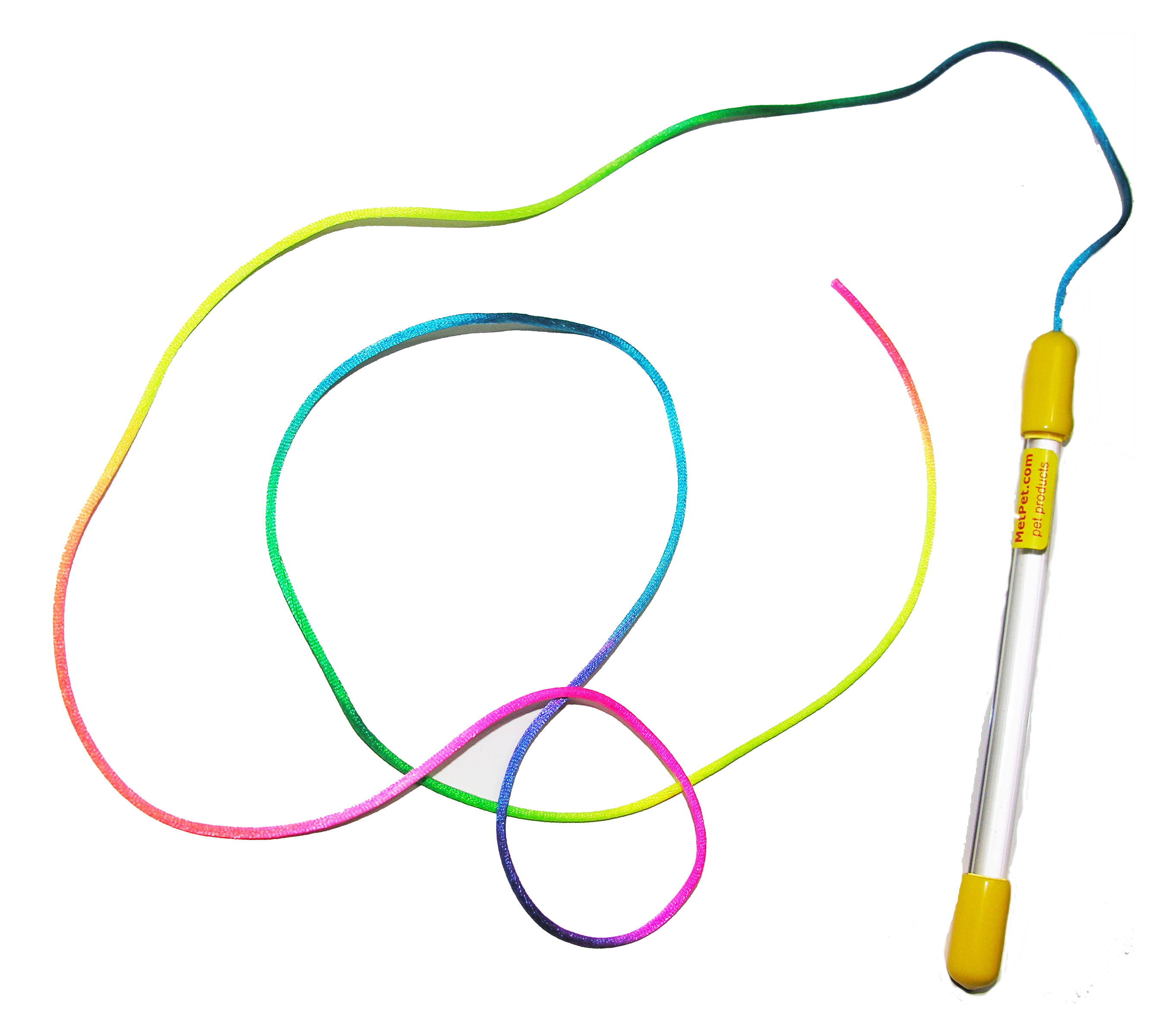 MiniRods are tiny toys to stash everywhere.
Small enough to leave in a drawer in every room, MiniRods are a convenient way to get a quick spurt of exercise in for your cat.
Pull out a MiniRod whenever you and your cat feel the urge to chase the end as it disappears around corners or under the sofa cushions. MiniRods also make great little gifts for your kitty loving friends and are great for travel.
line length varies
handle - 6"