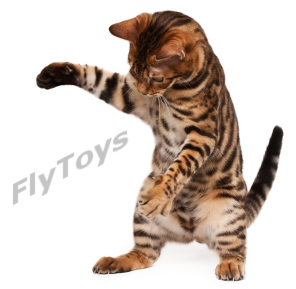 Does your cat dream of being a big game hunter? Does she feel the pull of the wild?
The wilds are pretty risky so bring the excitement indoors with our hand tied FlyToys. Each exceptional toy is the work of skilled craftspeople and is designed to look and move like insects, reptiles, frog, mice and other small creatures.
Each FlyToy is made of both natural and synthetic materials and is permanently attached to a clear line and clear 18" rod handle. As with all toys please put away when not in use and do not eat any part of any toy.