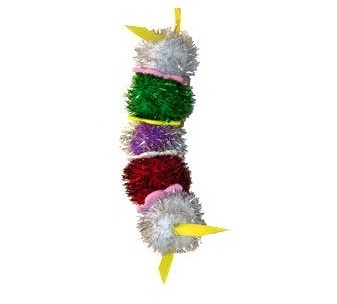 Comets are 1" diameter, soft and sparkly. They are lightweight and easy to push around and whack across the room.
They come in a variety of guises shown below and even show up in our interactive
Rod&Line
toys.
As with all toys, play safely and put away all toys when not in use.
PLEASE DO NOT EAT ANY PART OF ANY TOY.