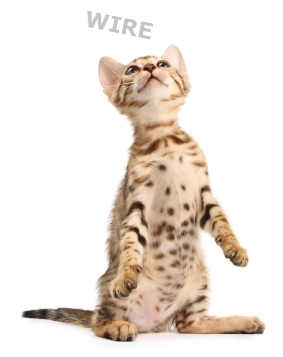 Wire Toys have handles made of wire. Lightweight or heavyweight, with or without acrylic ends they come in a variety of exciting and unusual tips.
Wire Toys have the longest and most varied reach of toys. They can be used to simulate birds and insects in flight or rodents running across a floor.
As with all toys, play safely and put away all toys when not in use. Please do not eat any part of any toy.