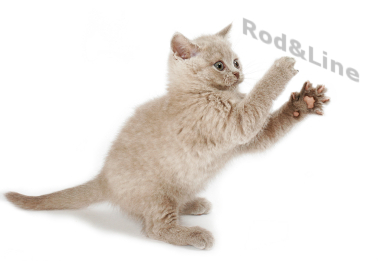 Rod & Line Toys have stick-style handles and something enticing on the end. They come in many different sizes, colors, textures and materials many of which are just right for your cat.
Along with
Wire Toys
, they are interactive and need a human on the other end to make them come alive.
As with all toys, play safely and put
away all toys when not in use.
Please do not eat any part of any toy.